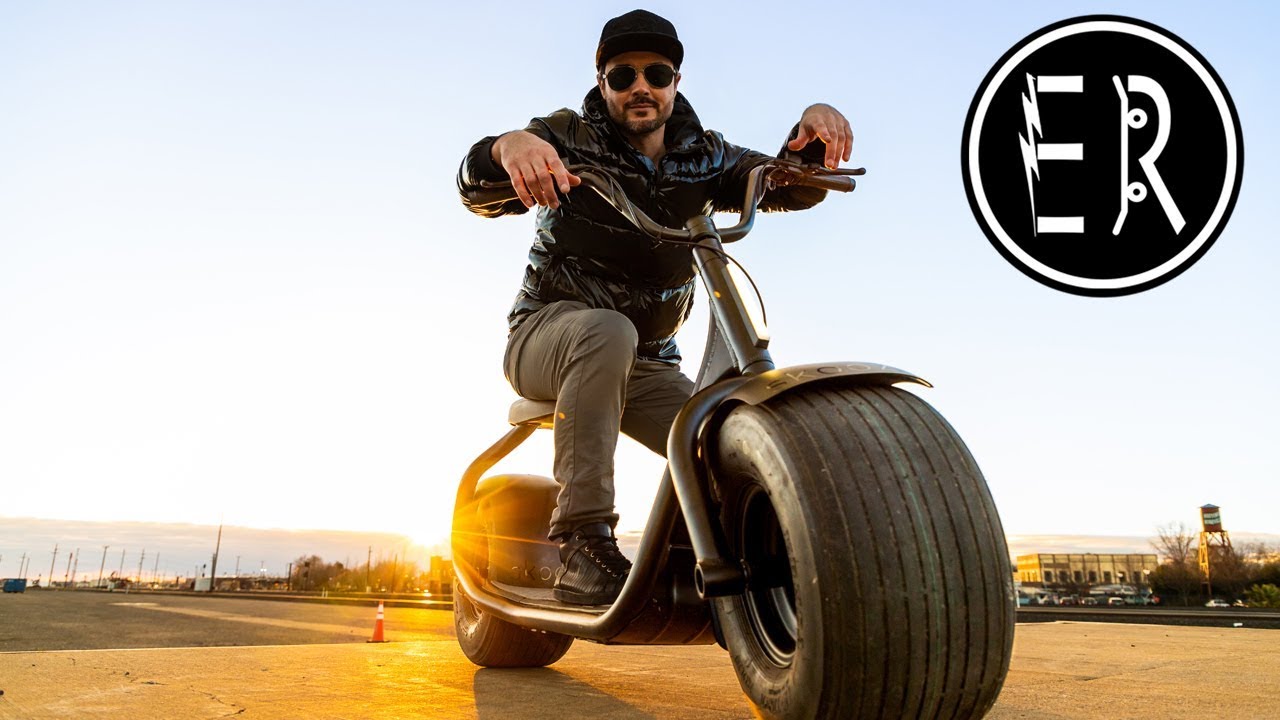 The BoB Bike T2S is a beautifully designed, powerful and fast cruiser style electric scooter that rides like a Cadillac and carves like a Ferrari.
BoB is known for creating high quality, custom fat tire electric scooters; this one, the BoB Bike T2S, is their staple and has built in security features, custom molded fat tires that offer incredible control, excellent geometry for a comfortable ride, a full size twist throttle for that motorcycle feel and power and speed to spare.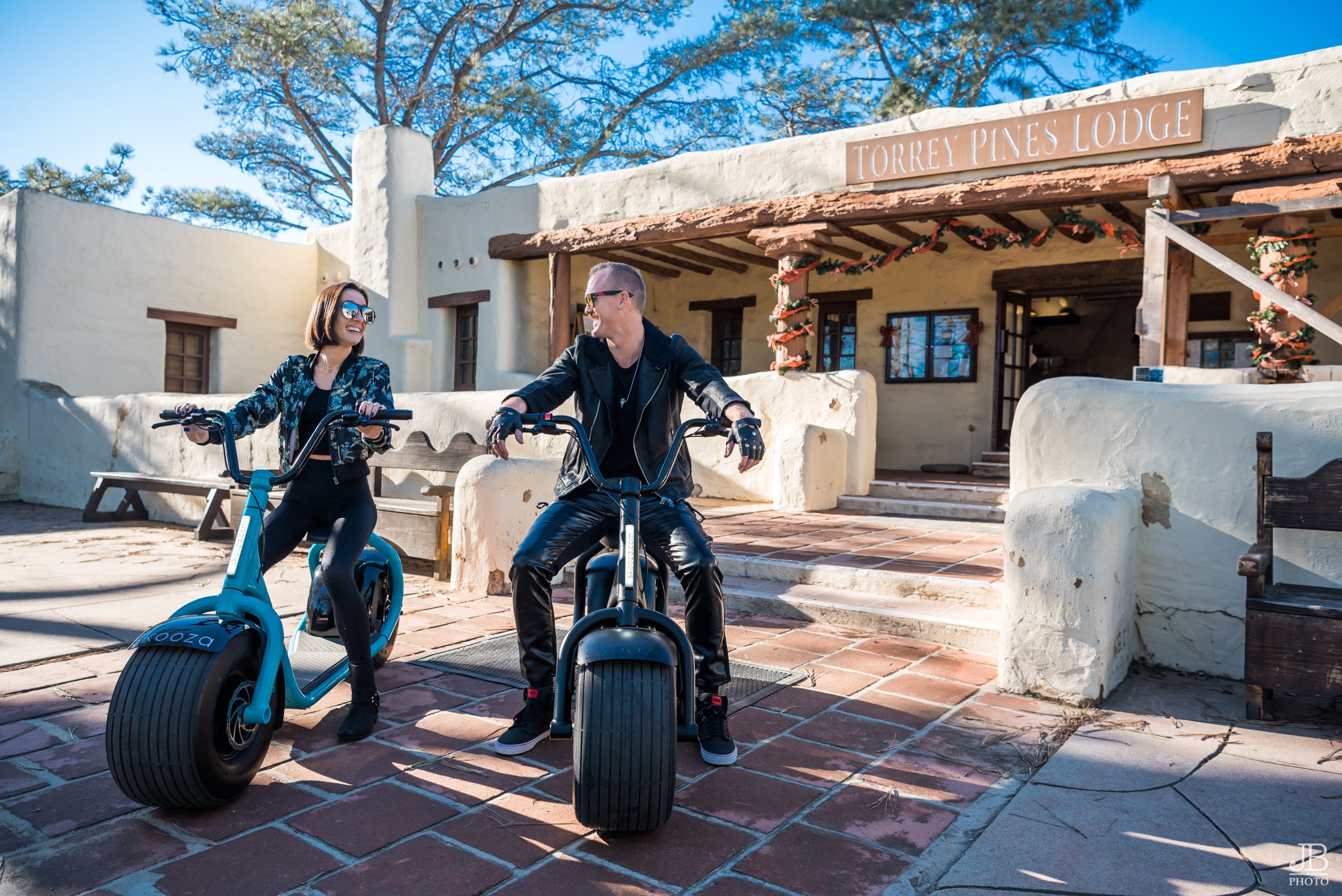 Power — 1,200 nominal watts, 1,500 peak watts
The BoB bike T2S has a powerful 1,200 hub motor that can crank out a continuous 1,200 watts of power with the ability to temporarily boost to 1,500 peak watts. But this motor feels stronger than comparable motors of the same wattage output, and is able to easily climb moderate to steep hills and keep the rider at top speed until the battery runs dry.
Speed  — 25 or 35 km/u
The Bob bike T2S has a top speed of 25 or 35 km/u, which can be reached using the full size twist throttle. Cruising at top speed feels comfortable on the Bob Bike T2S and the tire profile makes it easy and fun to aggressively carve from side to side or just ride flat out on a straight away.
Battery and Range — 48 volt 20 ah, 50-55 km
The Bob Bike T2S runs on a 48 volt system and has a massive 20 ah battery for an estimated max range of 40 miles with the full size twist throttle. The battery is located beneath the deck, which keeps the center of gravity low and helps add even more stability to the T2S. The battery location also keeps it safe from dirt and debris, and the battery can be quickly and easily removed for those who want to swap it out to keep riding even further.
Display — LCD
The Bob Bike T2S has a small LCD display on the left side of the handlebars that provides basic feedback like speed and battery level. The display has a built in RFID reader and the T2S is unlocked via a provided RFID card.
Frame and weight — 6061 Aluminum alloy, 43 KG
The BoB Bike T2S is constructed from aluminum alloy and has a curb weight of 43 KG, which is much lighter than its competitors but still heavier than most electric bikes.
Suspension —  Rigid forks
The BoB Bike T2S has no suspension, but the tires have a large air volume and act as a sort of shock absorption to help smooth out the road.
Brakes — Hydraulic disc
The BoB Bike T2S has hydraulic disc brakes with 180 mm rotors in the front and rear, providing an excess of stopping power, which is good for a vehicle that goes this fast. The brake levers are equipped with motor inhibitors, which instantly cut power to the motor whenever the brake levers are depressed.
Warranty — 2 years comprehensive
The Bob bike T2S has a 2 years comprehensive warranty.